The 4-year-old and his daddy got busy with the pile of wood scraps.

The rules:
1) Wear appropriate padding
2) Clutch Kitty under arm
3) Try to get past Kitty's mama**
Kitty and his mama will be available for free-to-a-good-home adoption in a month or so. If you are looking to adopt a cat or kitten (several are available), please call Jan and Jim at 305-541-8181.
*Do not try this at home.
**No touchdowns were made and no kitties were harmed during (or after) the taking of this picture.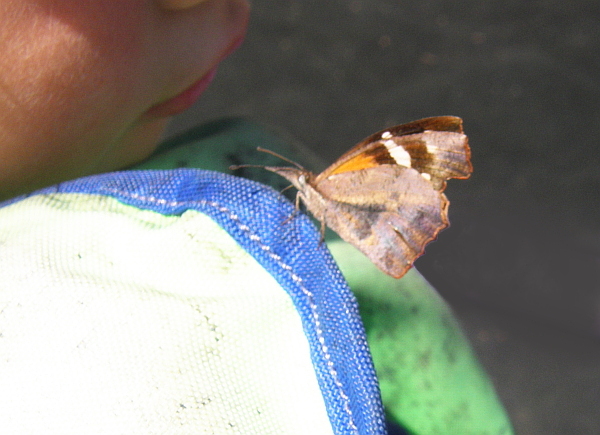 While swimming and playing on the dock this morning, this little moth (butterfly?) really took a liking to the 4-year-old (and his life vest).  I enjoyed watching them meet.